Pets Welcome
(with well-behaved people :)
Dogs just love romping on the 26 miles of open beach just down our dunes path. For dogs that have too much fun getting sandy, we have an outside hot/cold shower hose available for pet baths! All breeds are welcome as long as they are friendly and under control.
We are proud to sponsor Our local no-kill Shelter: South Pacific County Humane Society. Since the 2016 creation of our dollar-a-dog-donation, and our Park doubling their efforts with matching money- our wonderful guests and their contented canines have contributed over: $8,000.00!!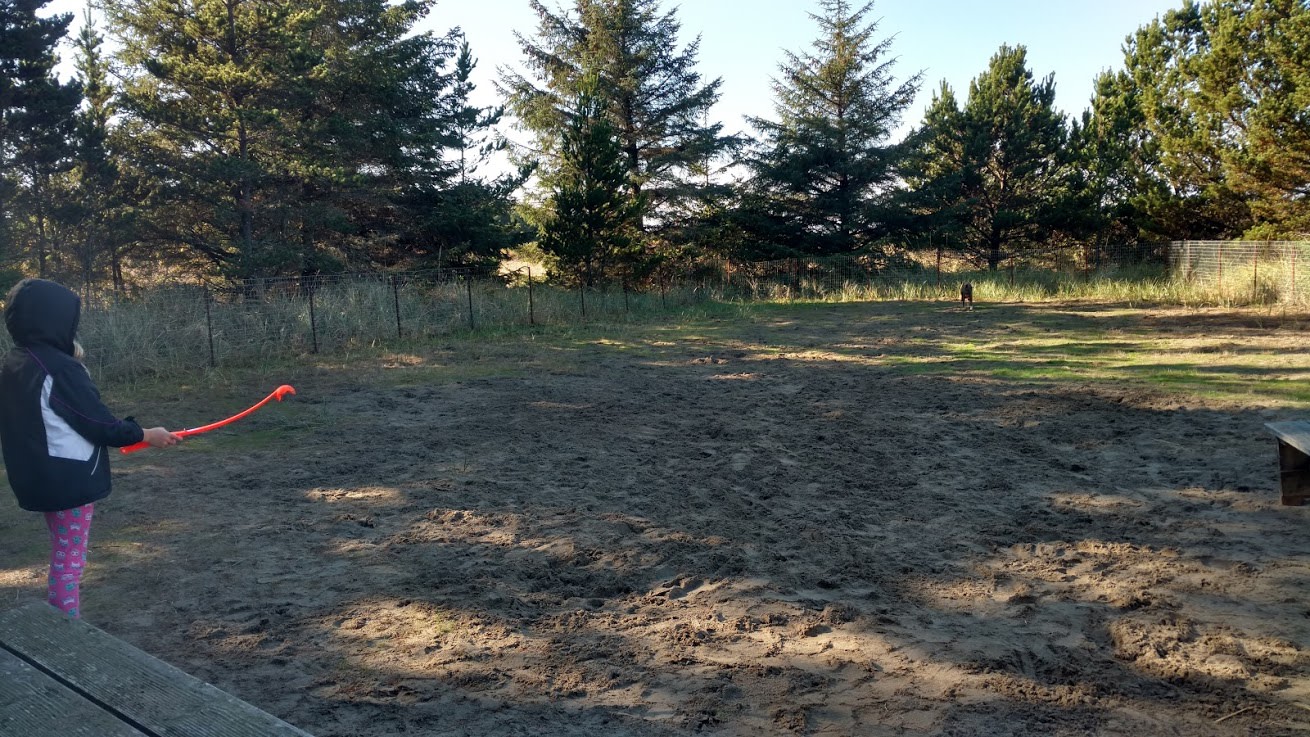 Dog Park :) We want every body who comes to Andersen's to have a pleasant stay!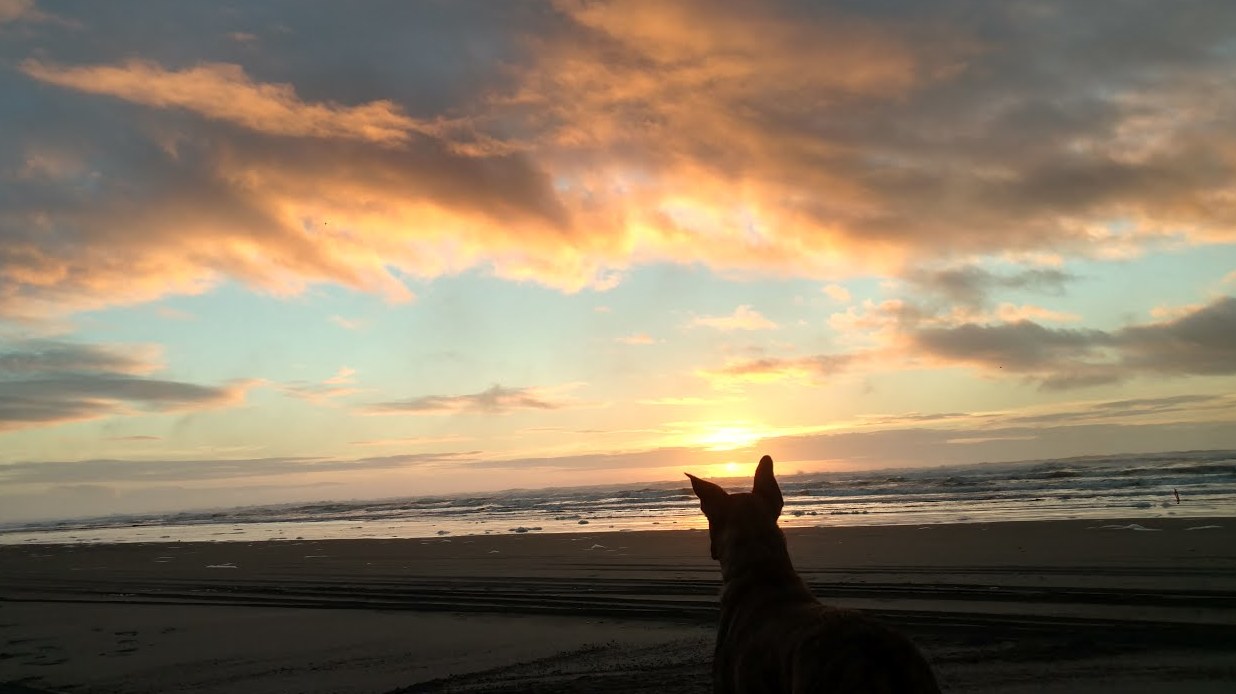 At Andersen's we consider ourselves to be VERY dog friendly. Over the years, we've made some wonderful dog friends. So it is with regret that we find it necessary to limit the number of dogs to 3 per site. We have seen an increase in folks traveling with 4, 5 or more dogs. That many dogs has a definite impact on the rigs next door including: chained-up antics, territorial issues, barking, and many more chances for the owners to miss cleaning up after their dogs.
Our rules (and general etiquette for traveling with pets anywhere)
KEEP DOGS ON LEASHES
Do IMMEDIATE CLEAN UPS every time or pay fine !!
NEVER LEAVE YOUR DOG UNATTENDED.
AGGRESSIVE BEHAVIOR and/or EXCESSIVE BARKING is not tolerated.
Our 'POTTY PARK" is THE PLACE TO GO for dogs. For the health, safety and enjoyment of all – limit your pets pottys to this picket fenced area ONLY.